USB Backup
Folosesc pentru tot felul de instalari de sisteme de uperare stick-uri usb – windows7/xp/ubuntu/centos. Instalarea e mult mai rapida, iar port usb are orice calculator, unitate si cdrom/dvdrom nu mai cumpar la sistemele noi.
La unele instalari fac anumite modificari care iau timp – de exemplu pregatirea unui stick pentru eepc dureaza cam 30min.
Azi am dat peste USB Image Tool care stie sa faca backup si restore la stick-urile USB. Cu el pastrez imaginile de backup, si folosesc un singur stick. Interfata e simpla dar isi face treaba.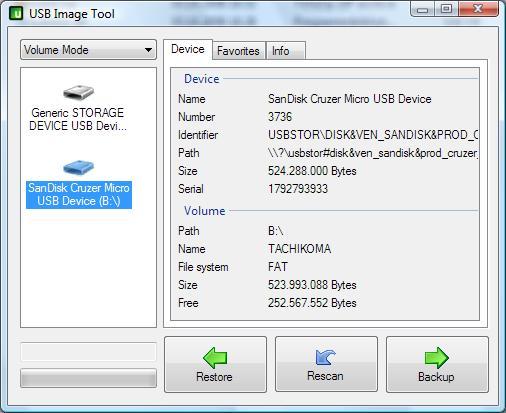 Enjoyed reading this post?
Subscribe to the
RSS feed
and have all new posts delivered straight to you.