Site-ul primariei are design nou
Site-ul primariei Oradea a primit un design nou, meniul  a fost reorganizat. E mai bine decat inainte, imi place.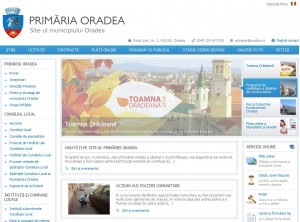 Ca si minusuri, in sursa e in continuare plin de cod javascript.
Din reorganizara meniurilor nu mai gasesc grupate PUD/PUZ-urile cum era inainte.
Enjoyed reading this post?
Subscribe to the
RSS feed
and have all new posts delivered straight to you.