Nero gratis
Ultima versiune a celui mai folosit program de scriere cd-uri și dvd-uri, Nero 9 este acum disponibil gratis.
Fiind o versiune 'light', sunt disponibile doar funcționalități de bază: copiere si scriere date pentru cd si dvd. Pentru funcționalități complete trebuie făcut upgrade la Nero 9 versiunea completă.
Kit-ul de instalare ocupă 55mb, și conține un mic adaware – Ask Toolbar – dar care poate fi omisă dacă selectați la instalare: Install Nero without the Ask Toolbar.
Nero 9 rulează pe windows xp, windows vista, windows 7 atât versiunile pe 32biți cât și versiunile pe 64 biți.
În ultima vreme nu am mai folosit Nero, de fapt nu am mai folosit aproape deloc unitatea de cd/dvd. Stick-urile usb de mare capacitate sunt suficient de ieftine. Ocazional cand am mai ars câte-o distribuție de ubuntu/windows 7 am folosit ImgBurn, gratuit, și care își face treaba foarte bine. Dar mai nou și instalările de sistem le-am făcut direct de pe usb-uri, deci chiar și cu Nero Gratis, nu cred că va fi foarte folosit.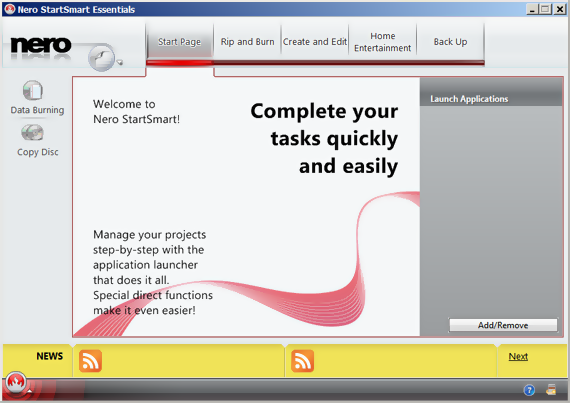 Enjoyed reading this post?
Subscribe to the
RSS feed
and have all new posts delivered straight to you.