Si Samsung is face reclama pe pierderea de semnal Apple
Ultima reclamă la Samsung Galaxy S spune doar "Hello", dar din imagine e clar că are legătura cu pierderea de semnal a iPhone 4.
Când ești în vârf, se profită de orice greșeală la maxim.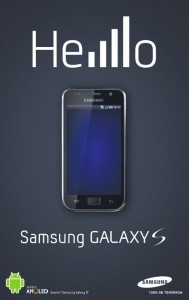 Enjoyed reading this post?
Subscribe to the
RSS feed
and have all new posts delivered straight to you.