RCS&RDS si-a relansat site-ul
RCS&RDS și-au relansat site-ul.
Pe lângă partea de prezentare a serviciilor oferite unite acum sub același acoperiș există și secțiunea Contul Meu unde sunt listate serviciile contractate și facturile. Inregistrarea se face cu ajutorul ultimei facturi.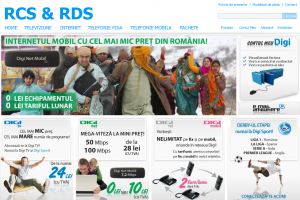 Enjoyed reading this post?
Subscribe to the
RSS feed
and have all new posts delivered straight to you.