OpenOffice 3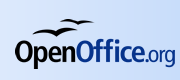 De mai mult de 1an folosesc exclusiv OpenOffice, iată-l ajuns în urmă cu câteva zile la versiunea 3.
Am renunţat la a mai folosi pachetul Microsoft Office pentru că este exagerat de scump, iar soft fără licenţe nu folosesc. Sunt dispus să plătesc pentru o licenţă dacă ma ajută în productivitate, într-un final dacă mă ajută să generez venit.
Dacă în urmă cu un an aş fi fost dispus să plătesc o sumă modică pentru pachetul Office (eventual doar pentru aplicaţiile pe care le foloseam Word şi Excel), în momentul de faţă mai degrabă aş plăti pentru pachetul OpenOffice. M-am obişnuit cu el, conţine tot ce am nevoie.
Dacă încă nu l-aţi testat, îl puteţi descarca de aici. Există versiuni pentru sistemele Windows, Mac şi Linux.
Enjoyed reading this post?
Subscribe to the
RSS feed
and have all new posts delivered straight to you.