FeedDemon 3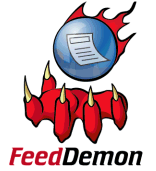 A apărut în sfârșit versiunea finală FeedDemon3, se poate descărca aici.
Se pare că s-a reparat și bug-ul pe care îl aveam cu afișarea numărului de articole necitite – apăreau mai multe decât erau de fapt.
Per total sunt mulțumit de FeedDemon dar aș prefera Vienna disponibil din păcate doar pe Mac.
Enjoyed reading this post?
Subscribe to the
RSS feed
and have all new posts delivered straight to you.