Aplicatie Campionatul Mondial Fifa 2010
A început campionatul mondial de fotbal din Africa de Sud și ca să am la îndemână tot ce ține de campionat am dat de o aplicație care functionează atât pe windows cât și pe mac sau linux: SOUTH AFRICA 2010
Puteți vedea orele de desfașurare ale meciurilor, rezultatele finale, clasamentele pe grupe, statistici, actualizare online.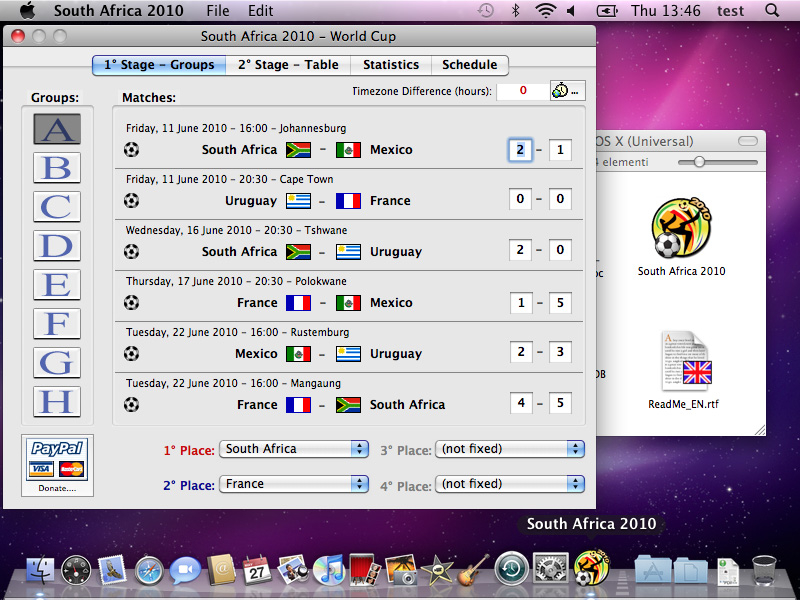 O alta variantă ar fi extensia Chrome FIFA.com, care de asemenea multiplatformă, rulează oriunde ruleaza browser-ul de la Google, Chrome. Pe langă rezultate, sunt afișate și ultimele știri de pe fifa.com. Extensia a fost dezvoltată de către Google.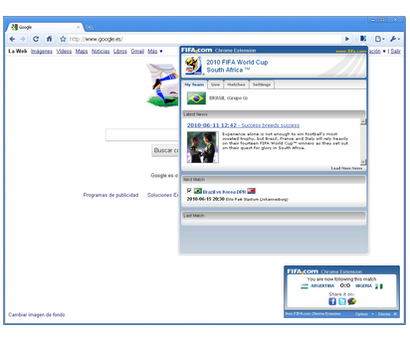 Enjoyed reading this post?
Subscribe to the
RSS feed
and have all new posts delivered straight to you.